Let's Animate
Tailor-made Animated

Explainer

Video Company
Video content is a powerful tool, with 87% of businesses using video as a marketing tool. At Storyteller Marketer, we're more than a video animation company; we're your partners in creative storytelling. We create personalized explainer videos that connect with your audience, capture your brand's essence, and increase conversion rates by up to 80%.
Best Deal Assurance
Best Value

Meets

Excellence
Found a better offer? We'll beat it by 15% without compromising on quality, promising top-tier explainer videos every time.
High-Converting Script "Your Brand Voice"
Powerful and Compelling Voice-Over
Engaging Whiteboard Animation
Complementary Music & SFX
2 X Revisions for Fine-Tuning
Delivery Within 4+ Weeks
Custom Graphics
Premium Animation Team
High-Converting Script "Your Brand Voice"
Powerful Voice-Over "Grip Your Audience"
Engaging, Captivating Animation
Fitting Music & SFX
2 X Revisions to Ensure Perfection
Delivery Within 4+ Weeks
Custom Graphics
Premium Animation Team
High-Converting Script "Your Brand Voice"
Powerful Voice-Over "Command Attention"
Engaging Premium Animation
Fitting Music & SFX "Immersive Experience"
2X Revisions "Ultimate Satisfaction"
Delivery Within 8+ Weeks
Branded Custom Graphics
Premium Animation Team
Services
Key

Features

Of Our Exceptional Video Animation
We offer remarkable video animation services tailored to organizations of all sizes. With over 500 satisfied clients from top-tier businesses, we stand ready to add your brand to our growing portfolio.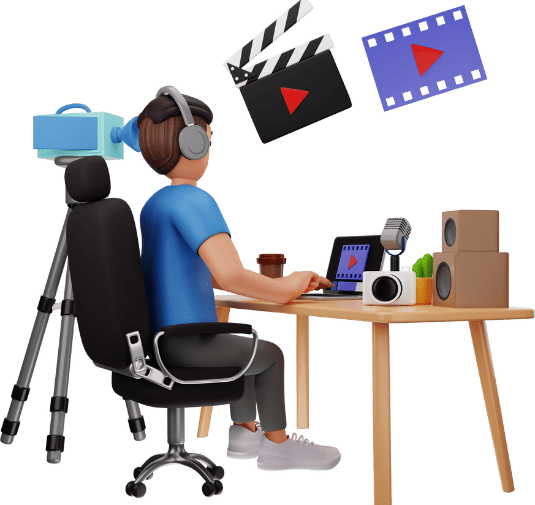 Scripts That Convert
Explainer

Videos That Connect
We specialize in creating animated explainer videos that demystify complex messages, leaving a lasting impression on viewers. With 95% of people admitting to watching an explainer video can be an excellent way to gain a deeper understanding of a product or service., our explainer videos are more than a trend; they are a proven strategy that resonates and educates.
Powerful Voice-Over
Engaging

Whiteboard

Videos
The efficacy of whiteboard animation is undeniable, with studies showing its potential to improve learning effectiveness by 15%. As experts in producing captivating whiteboard video animations, we ensure your message is unique and memorable. Embrace this innovative communication strategy many businesses use to relay their ideas effectively.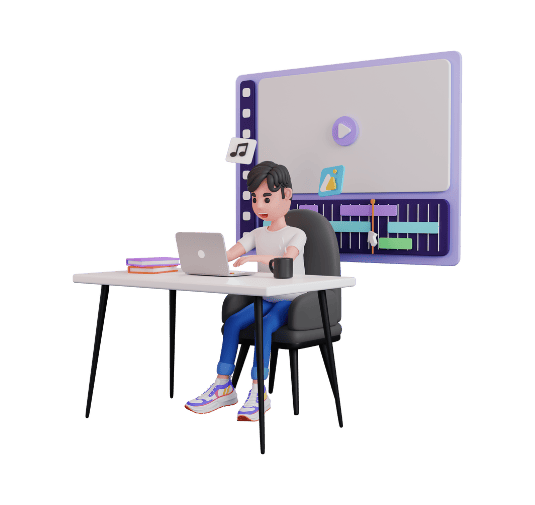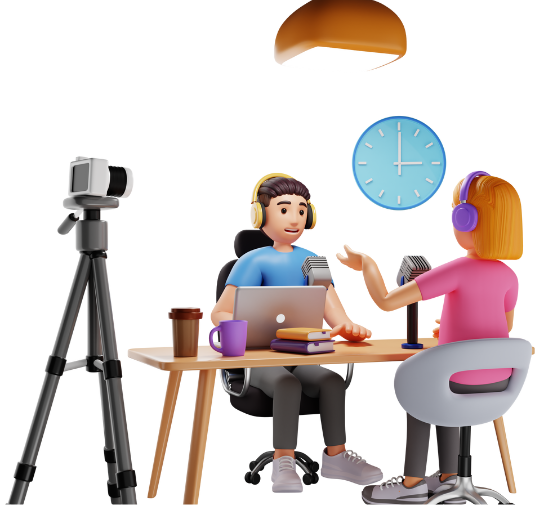 Engaging Animation
2D Animated

Videos that Mesmerize
2D animation has become ubiquitous in cartoons, TV shows, and web marketing. At Storyteller Marketer, we simplify the process by assembling a team of skilled animators who meet your specific requirements and help your business meet market demands.
Our talented animators create 2D animation services that surpass market expectations. Statistics show that video-based brands grow revenue 49% faster than non-video users. Tap into the potential of 2D explainer videos to engage a wider audience and make a lasting impression.
Custom Graphics
Immersive

3D Animated

Videos
3D animation is highly sought after for its ability to drive traffic and boost conversion rates. At Ideas Animation, we create captivating whiteboard video animations with the help of exceptionally talented storyboard illustrators who engage the audience and make your brand stand out.
Our 3D animation services go beyond the ordinary, engaging audiences and boosting conversion rates. Research shows that 3D animations can double visitors' time on your website. Become part of the growing number of businesses leveraging 3D animation to illustrate their concepts and elevate their brand visibility.
Questions? We've Got Answers
Video

Animation

FAQs
Testimonials
Customer's

Love

❤️
"Storyteller Marketer exceeded our expectations in app development. They were intuitive to our needs and delivered an app that was functional and engaging. Our user base has grown significantly!"
"We saw an incredible boost in our SEO rankings after partnering with Storyteller Marketer. The surge in organic traffic and online visibility was more than we ever expected!"
"Storyteller Marketer's explainer videos are masterpieces! Their team is skilled at distilling complex ideas into engaging, easy-to-understand videos. This has greatly improved our customer understanding and engagement."
"We were impressed with Storyteller Marketer's ability to understand our brand. The team executed the plan flawlessly and saw a significant website traffic boost. We are excited to continue working with them on future projects!"
"Their lead generation service is outstanding! Storyteller Marketer has helped us reach new markets and attract high-quality leads, boosting our sales performance immensely."
"With Storyteller Marketer managing our social media, engagement rates have skyrocketed. Their creative content and strategic ad placements have significantly expanded our online presence."
"The team at Storyteller Marketer impressed us with their proficiency in graphic design. Their designs were not just visually stunning, but they also encapsulated the essence of our brand, helping us stand out in our industry."
"We entrusted Storyteller Marketer with our Facebook Ads, and they've produced incredible results! The strategic ad placements and compelling creatives have led to a significant increase in conversions and ROI."