App Innovation
Business

Growth

Through Apps
Storyteller Marketer creates innovative, affordable, and customized mobile solutions. Our expert developers craft top-tier, secure apps with superb user experience across multiple devices, combining creativity and business acumen.
Pricing
Value-driven

pricing !
Got a better deal elsewhere? We'll top it with a 15% discount and promise the same, if not better, quality!
Responsive Mobile App Design
Fully Functional App
1 Operating System
App submission to the App Store
Creation of a Unique App Icon
Attractive Splash Screen
Provision of Source Code
Integration With an Ad Network
Delivery Within 15 Days
Up To 3 Revisions to Perfect the App
UI/UX Wireframes "Visualizing App"
"Popular"
Responsive Mobile App Design
Creation of a Fully Functional App
Two Operating Systems
App Submission to The App Stores
Unique App Icon "Represents Your Brand"
Attractive Splash Screen
Provision Of Source Code
Integration with an Ad Network
Delivery Within 45 Days
Up To 7 Revisions
Ready-made App with Your Branding
$14800
/ instead of $18000
Responsive Mobile App Design
Fully Functional App
Two Operating Systems
App Submission to The App Stores
Unique, Professional App Icon
Captivating Splash Screen
Full Source Code Provision
Integration With an Ad Network
Delivery Within 60 Days
Unlimited Revisions
Custom-Built App from Scratch
Services
Mobile

App

Excellence
Safety and security are paramount in our mobile apps. They undergo rigorous testing across devices for superior user experiences and mass media delivery.
Apple Expertise
iOS

App Development
We specialize in creating tailor-made iOS applications. Every app goes through trial releases and iterative enhancements for seamless integration within the iOS ecosystem.
User Experiences
Android

App Development
Our expert team creates top-notch Android applications, leveraging the full potential of Android libraries. Stay competitive with our mobile strategies and principles.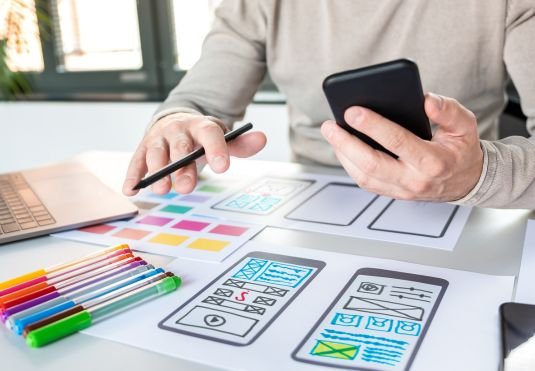 Our Guarantee
Captivating

Mobile Solutions
At Storyteller Marketer, we deliver captivating mobile apps within timelines and budgets. Experience professionalism and exceptional results in every facet of app development.
Questions? We've Got Answers
Frequently Asked

Questions
Testimonials
Customer's

Love

❤️
"Storyteller Marketer exceeded our expectations in app development. They were intuitive to our needs and delivered an app that was functional and engaging. Our user base has grown significantly!"
"We saw an incredible boost in our SEO rankings after partnering with Storyteller Marketer. The surge in organic traffic and online visibility was more than we ever expected!"
"Storyteller Marketer's explainer videos are masterpieces! Their team is skilled at distilling complex ideas into engaging, easy-to-understand videos. This has greatly improved our customer understanding and engagement."
"We were impressed with Storyteller Marketer's ability to understand our brand. The team executed the plan flawlessly and saw a significant website traffic boost. We are excited to continue working with them on future projects!"
"Their lead generation service is outstanding! Storyteller Marketer has helped us reach new markets and attract high-quality leads, boosting our sales performance immensely."
"With Storyteller Marketer managing our social media, engagement rates have skyrocketed. Their creative content and strategic ad placements have significantly expanded our online presence."
"The team at Storyteller Marketer impressed us with their proficiency in graphic design. Their designs were not just visually stunning, but they also encapsulated the essence of our brand, helping us stand out in our industry."
"We entrusted Storyteller Marketer with our Facebook Ads, and they've produced incredible results! The strategic ad placements and compelling creatives have led to a significant increase in conversions and ROI."