Elevate Your Online Presence
Boost YourOnline Presence with

Strategic SEO

Service
Capitalize on Storyteller Marketer's comprehensive SEO solutions to bolster your digital marketing strategy. We are a highly recommended and trusted SEO agency with a successful track record ranking over 400 websites for startups and established businesses.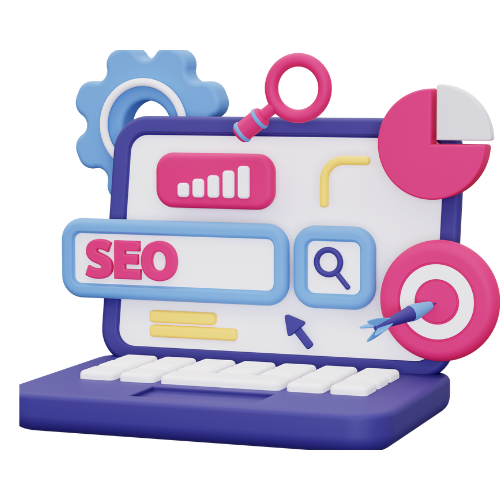 Pricing
High-value

at Competitive Pricing
Got a better deal elsewhere? We'll top it with a 15% discount and promise the same, if not better, quality!
Optimization for 4 Keywords
SEO Applied on 5 Pages
1 Professionally Written Article
Local Search Setup For 1 Location
Detailed Keyword Analysis
Detailed Analysis Report
In-Depth Competition Analysis
Monthly Action Report
Blog Creation/Submission
Video Creation
Search Engine Ranking Report
Turnaround Time: 4 days
"Popular"
Optimization for 6 Keywords
SEO Applied on 8 Pages
2 Professionally Written Articles
Local Search Setup For 1 Location
Detailed Keyword Analysis
Detailed Analysis Report
In-Depth Competition Analysis
Monthly Action Report
Blog Creation and Submission
Video Creation
Search Engine Ranking Report
Turnaround Time: 5 Days
Optimization for 10 Keywords
SEO Applied on 15 Pages
3 Professionally Crafted Articles
Local Search Setup For 2 Locations
Comprehensive Keyword Analysis
Detailed Analysis Report
Thorough Competition Analysis
Detailed Monthly Action Report
Blog Creation and Submission
Professional Video Creation
Search Engine Ranking Report
Turnaround Time: Just 7 Days
Services
Uncover SEO

Possibilities
At Storyteller Marketer, customer satisfaction is our priority. Our primary goal is to drive the growth of your business through organic search optimization and lead generation, whether you're a startup or an established entity.
SEO Audit & Market Analysis
Targeted

Keyword Analysis

for Optimal Performance
Our thorough SEO audit and market analysis aim to identify opportunities and gather vital data to guide your business's SEO strategy. Specializing in optimizing relevant keywords, our dedicated team strives to improve keyword performance and ranking, reduce bounce rates, and enhance click-through rates (CTR). As a result, your website's visibility on search engines increases, leading to a surge in traffic. Remember, SEO is a continuous process that communicates the value of your pages to search engines, resulting in higher SERP rankings.
On-Site & Off-Site SEO
Competitor Analysis for

Enhanced Strategy
Our SEO experts use on-site and off-site techniques to drive ROI-focused results. By optimizing tags, anchor links, bounce rates, and page traffic, we work to attract organic traffic and boost your online visibility. Partner with Storyteller Marketer, a results-driven company that ensures long-term success. Our SEO strategy goes beyond mere searchability, providing real value by reaching your specific audience through targeted search queries.
Tailored Solutions & Reporting
Actionable Insights

for Continuous Improvement
Storyteller Marketer offers tailored SEO solutions based on your unique needs and business objectives. Our regular reports provide an in-depth analysis of your website and competitive landscape. With extensive expertise in promoting various types of businesses online, our digital marketing professionals offer a range of activities to enhance your online presence. Remember that achieving SEO results may take 4 to 8 months, depending on the industry competition. Patience is vital for effective and enduring results.
Questions? We've Got Answers
Frequently Asked

Questions
Testimonials
Customer's

Love

❤️
"Storyteller Marketer exceeded our expectations in app development. They were intuitive to our needs and delivered an app that was functional and engaging. Our user base has grown significantly!"
"We saw an incredible boost in our SEO rankings after partnering with Storyteller Marketer. The surge in organic traffic and online visibility was more than we ever expected!"
"Storyteller Marketer's explainer videos are masterpieces! Their team is skilled at distilling complex ideas into engaging, easy-to-understand videos. This has greatly improved our customer understanding and engagement."
"We were impressed with Storyteller Marketer's ability to understand our brand. The team executed the plan flawlessly and saw a significant website traffic boost. We are excited to continue working with them on future projects!"
"Their lead generation service is outstanding! Storyteller Marketer has helped us reach new markets and attract high-quality leads, boosting our sales performance immensely."
"With Storyteller Marketer managing our social media, engagement rates have skyrocketed. Their creative content and strategic ad placements have significantly expanded our online presence."
"The team at Storyteller Marketer impressed us with their proficiency in graphic design. Their designs were not just visually stunning, but they also encapsulated the essence of our brand, helping us stand out in our industry."
"We entrusted Storyteller Marketer with our Facebook Ads, and they've produced incredible results! The strategic ad placements and compelling creatives have led to a significant increase in conversions and ROI."