Leads Generation
Propel Your

Business

to New Heights with Quality Leads
Did you know that 61% of marketers cite lead generation as their top challenge? Our lead generation services at Storyteller Marketer are vital in boosting your business's revenue. We prioritize delivering high-quality leads, 38% more likely to convert than unqualified ones, who are eager to engage with your brand and explore the innovative initiatives you undertake.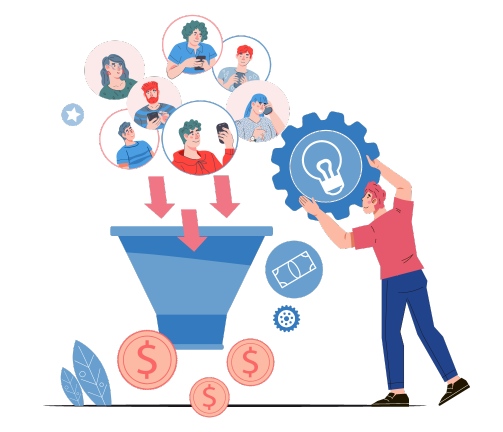 Optimized Investment
Competitive Pricing for

Optimal

Lead Generation
Got a better deal elsewhere? We'll top it with a 15% discount and promise the same, if not better, quality!
100 Fully Verified Leads
Highly Potential Leads
Carefully Targeted Prospects
Companies/Individuals Leads
Leveraging Multiple Paid Tools
Zero-Bounce Guarantee
Turnaround Time: A Rapid 4 Days
"Popular"
500 Fully Verified Leads
High Potential Leads
Precision-Targeted Prospects
Companies/Individuals Leads
Utilizing Multiple Premium Tools
Zero-Bounce Guarantee
Turnaround Time: An Efficient 6 Days
1000+ Fully Verified Leads
High Potential Leads
Precisely Targeted Prospects
Companies/Individuals Leads
Utilizing Multiple Premium Tools
Zero-Bounce Guarantee
Turnaround Time: A Quick 7 Days
Services
Unlock the Power

of Effective Lead Generation!
Our Lead Generation Services specialize in providing pre-qualified leads – individuals or businesses interested and ready for your message – enhancing the likelihood of successful conversions and contributing to your business growth.
Target Audience
The Process

From

Understanding

To

Delivery
Successful lead generation begins with understanding your unique business needs. Did you know companies that excel at lead nurturing generate 50% more sales-ready leads at 33% lower cost?
This is where we step in. We create a tailored marketing strategy to maximize your return on investment. With a personalized approach, we deliver leads that align with your expectations and fit within your allocated budget. We utilize premium and paid tools to generate these qualified leads, ensuring you get the best value for your investment.
Quality Assurance
Delivering Quaity

Leads
A well-researched strategy forms the bedrock of successful lead generation. With an understanding that only 56% of B2B companies verify valid business leads before passing them to sales, we guarantee that our customers receive 100% verified leads.
After conducting an extensive market analysis surrounding your business, we craft optimal marketing solutions tailored to your needs. Our lead generation strategies and processes focus on generating highly qualified leads with a high conversion rate, streamlining your sales pipeline with quality leads only.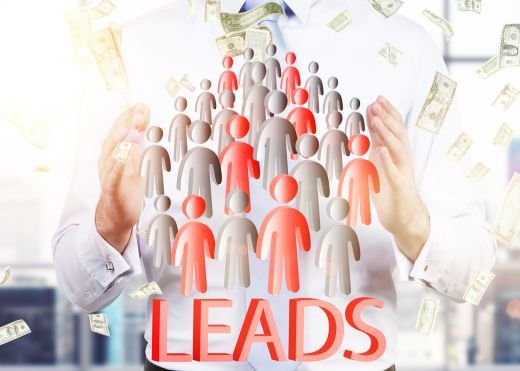 Questions? We've Got Answers
Frequently Asked

Questions
Testimonials
Customer's

Love

❤️
"Storyteller Marketer exceeded our expectations in app development. They were intuitive to our needs and delivered an app that was functional and engaging. Our user base has grown significantly!"
"We saw an incredible boost in our SEO rankings after partnering with Storyteller Marketer. The surge in organic traffic and online visibility was more than we ever expected!"
"Storyteller Marketer's explainer videos are masterpieces! Their team is skilled at distilling complex ideas into engaging, easy-to-understand videos. This has greatly improved our customer understanding and engagement."
"We were impressed with Storyteller Marketer's ability to understand our brand. The team executed the plan flawlessly and saw a significant website traffic boost. We are excited to continue working with them on future projects!"
"Their lead generation service is outstanding! Storyteller Marketer has helped us reach new markets and attract high-quality leads, boosting our sales performance immensely."
"With Storyteller Marketer managing our social media, engagement rates have skyrocketed. Their creative content and strategic ad placements have significantly expanded our online presence."
"The team at Storyteller Marketer impressed us with their proficiency in graphic design. Their designs were not just visually stunning, but they also encapsulated the essence of our brand, helping us stand out in our industry."
"We entrusted Storyteller Marketer with our Facebook Ads, and they've produced incredible results! The strategic ad placements and compelling creatives have led to a significant increase in conversions and ROI."